Unleashes the possibilities of mobile gaming. MOQI provides an unmatched gaming experience with a built-in controller, custom macros, pre-made controls, high-performance CPU, RAM, liquid cooling, fast charging AND a stunning screen. See more of what MOQI can do:
✔ 64GB ROM with expandable memory
✔ Compatible with EU/NA/Asia phone carriers
✔ 6000 mAh replaceable battery.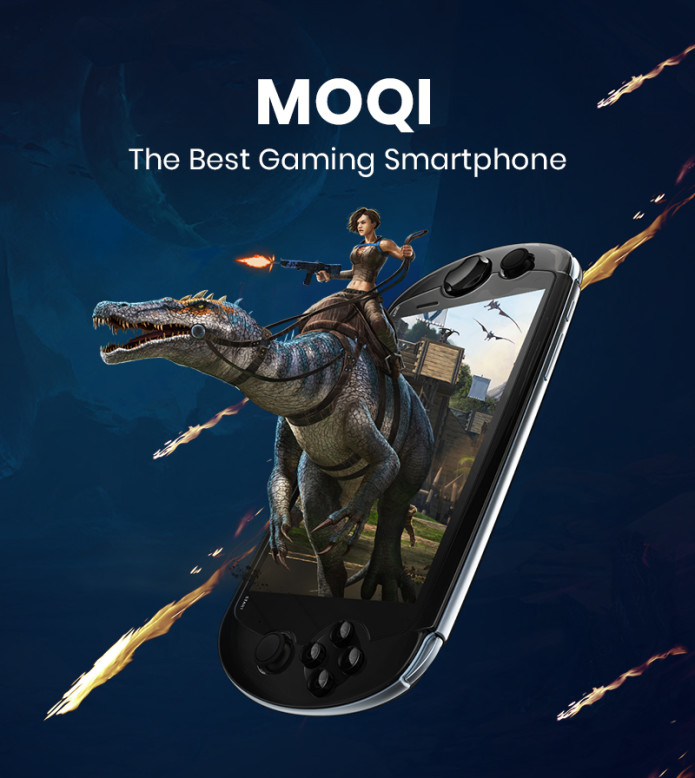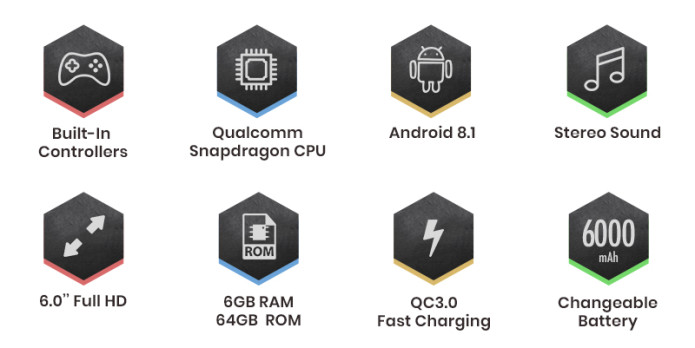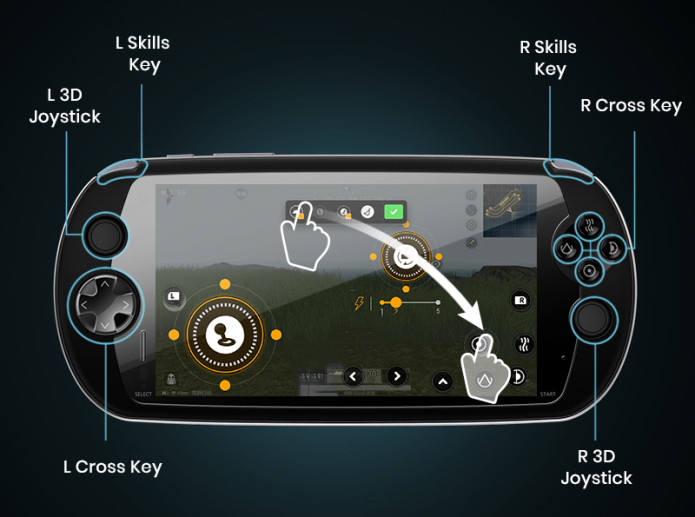 With MOQI's built in buttons there's no need to use the touch screen or accidently click off the game. You'll have a quicker response, more customization, and better gameplay than any opponent you meet online.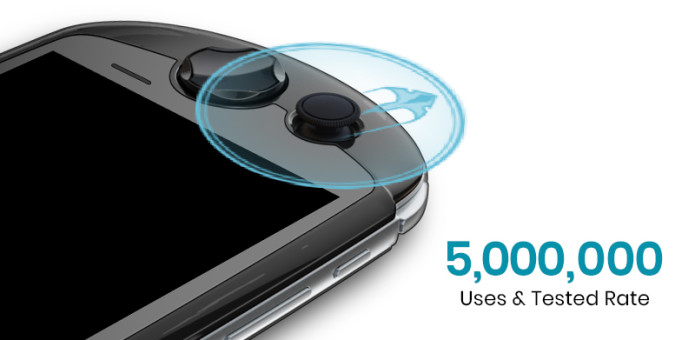 You don't need to be in front of a computer or console to get the feeling of playing E-sport games. With MOQI's built in 360-degree thumbstick (tested and rated for 5,000,000 uses) you'll be able to conquer any challenger. And thanks to its built-in tracking and connection you'll never experience any lag between moving your joy-sticks and moving your in-game avatars!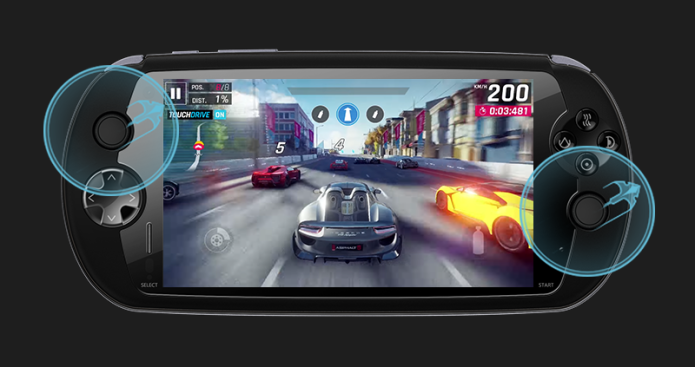 MOQI arrives with pre-built controls for almost any games! You can set and change the controls to fit your play-style for any game you're playing. Check out the preset button arrangement for PUBG below!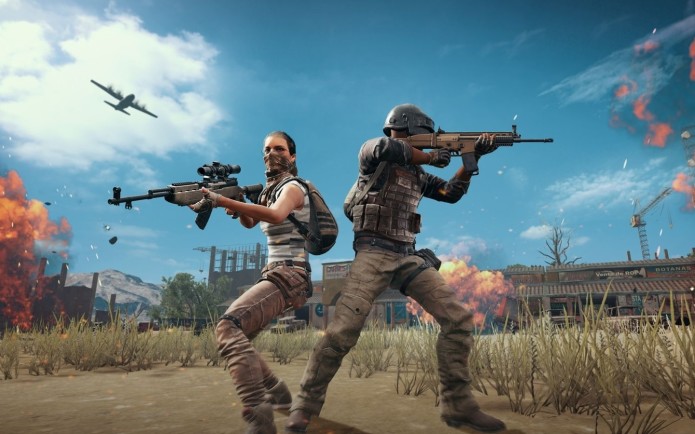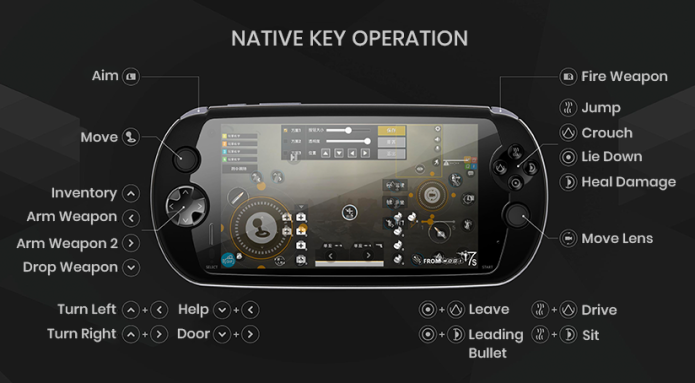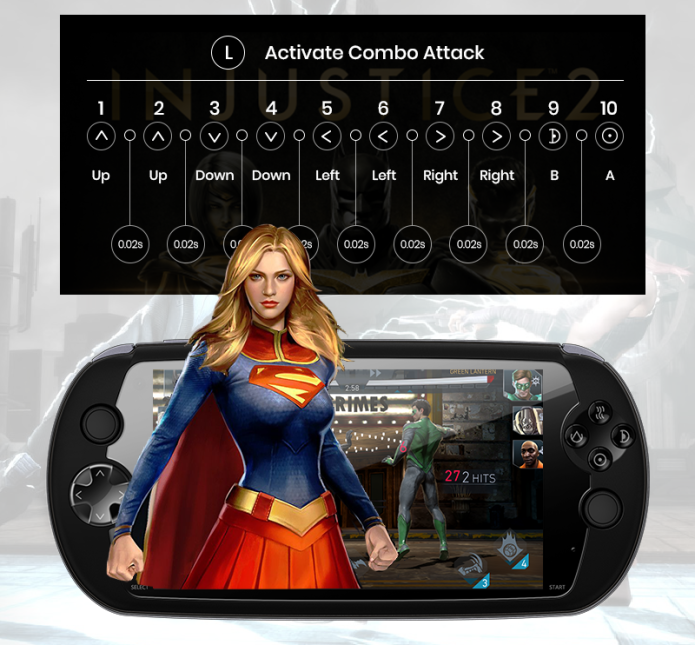 You can even create macros and link several combination of buttons together to activate at once. These can be used as rapid-fire buttons to give you an edge over an opponent. You can even set the time you want between buttons to be activated, ranging between 0.2 to 1 seconds.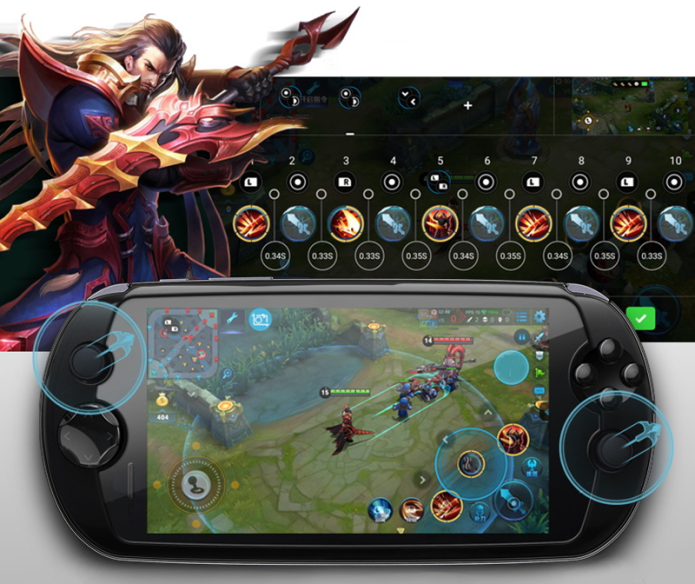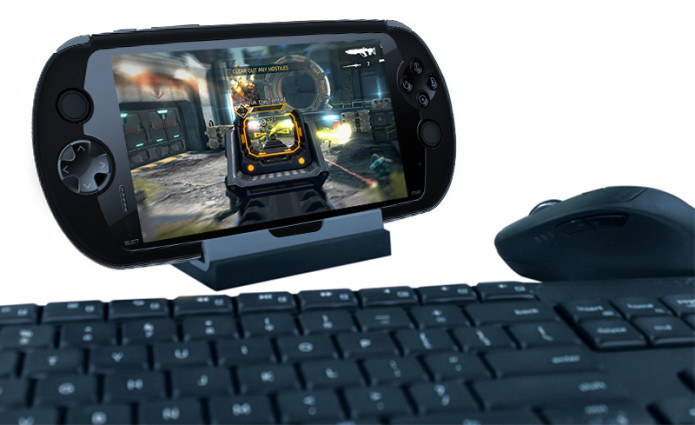 The MOQI Helper is built to support your gaming by being able to recognize a connected keyboard and mouse so you can make your PUBG matches even more efficient. MOQI Helper makes the connection process simple and ensures no unnecessary adapters are required to turn your smartphone into a precise gaming experience.

Become a pro at any mobile game with MOQI. No lag, no overheating, and total control of your actions are waiting.
Jump into a game of FortNite or PUBG and dominate the competition with moves and speed they'll never see coming thanks to the built-in controls, all the while without having any lag thanks to a powerful and quick CPU and loads of RAM.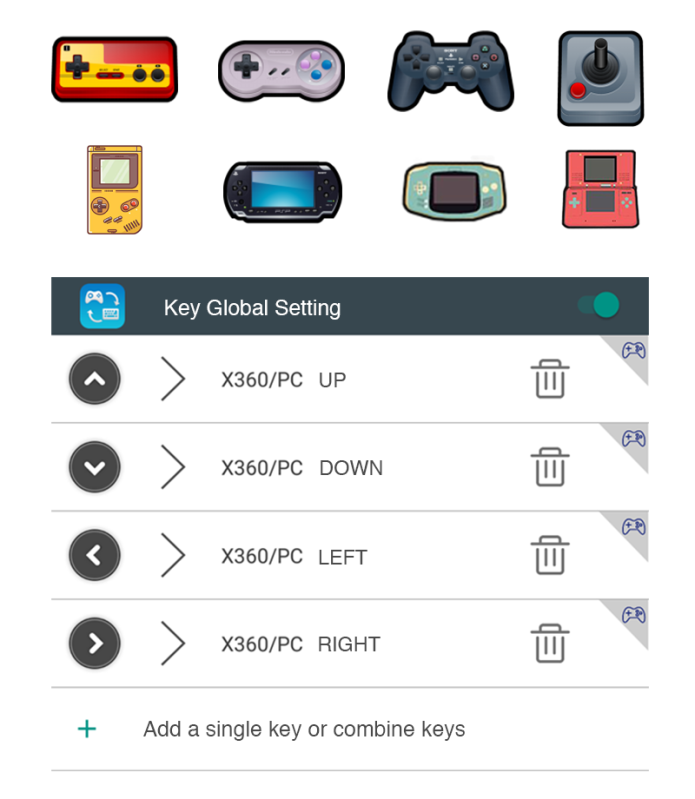 The MOQI is compatible with almost all kinds of Android emulators so you can play your console favorite games on a smartphone designed for gaming.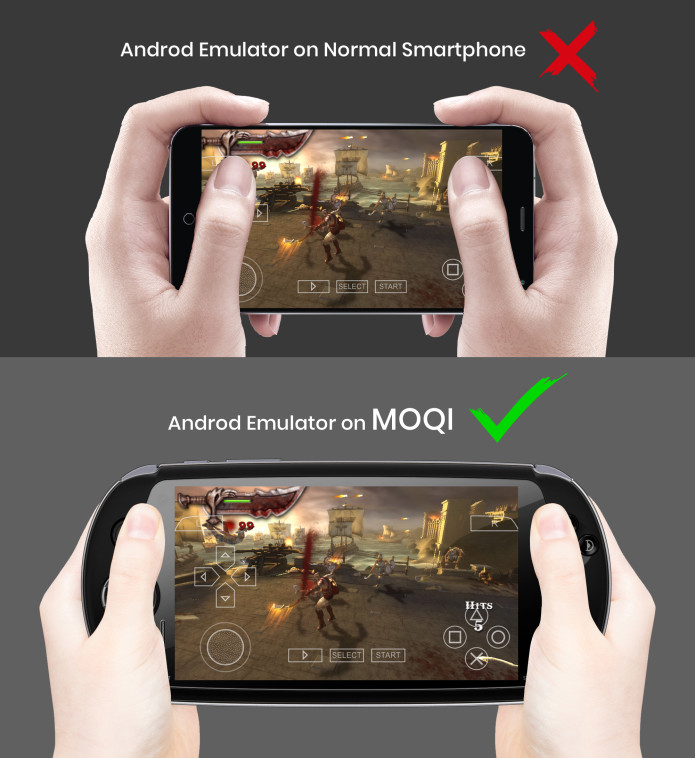 Enjoy playing old school Pokemon or jumping back into your favorite old school RPGs like Final Fantasy X. And with the built-in controls and joysticks you will have the entire screen to play (no sacrifice of screen space for touch screen emulated controls!) while also having the joy of touching and pressing physical buttons!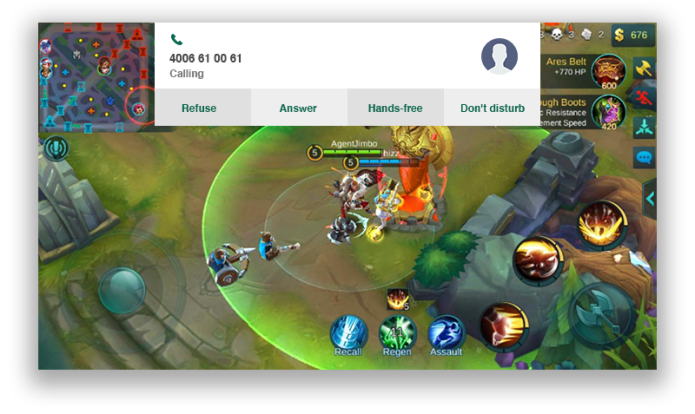 MOQI's unique Do Not Disturb function ensures you will never have a text or call take you out mid-game, while also monitoring MOQI's overall CPU load and auto assigning tasks to prioritize your gaming.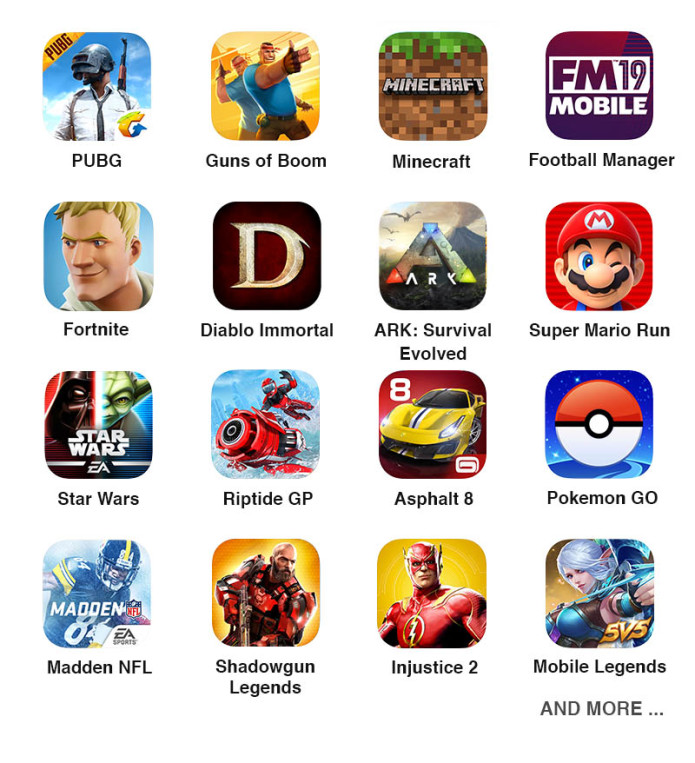 Become a pro at any mobile game with MOQI. No lag, no overheating, and total control of your actions are waiting.
Play like a pro in any mobile game with MOQI. Jump into a game of FortNite or PUBG and dominate the competition with moves and speed they'll never see coming with the built-in controls, or slay rows of mobs in Diablo Immortal without any lag thanks to a powerful and quick CPU and loads of RAM. Don't let the specs of your current phone hold you back anymore.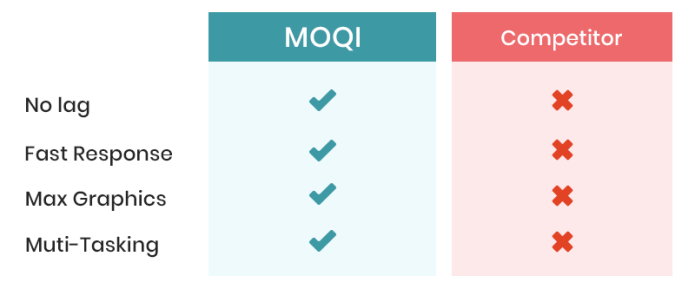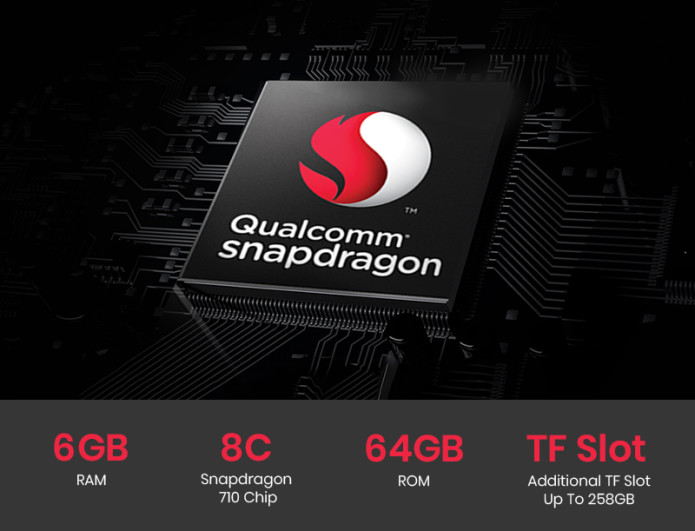 MOQI uses the Snapdragon processors as the are designed to give users a perfect balance of power and efficiency while optimizing AI, power, rendering and performance for your mobile gaming experience.
With 6GB of RAM the MOQI will be able to load, process, and run your favourite mobile games while also allowing you to multitask and run multiple apps at once without any loading time.
With so much memory to fill up you'll never run out of space. Download and play your favourite games without fear of running out of space. And if you do find yourself low on GB's you can expand the memory with MOQI's Micro-SD/TF slot to add an extra 258 GB of space.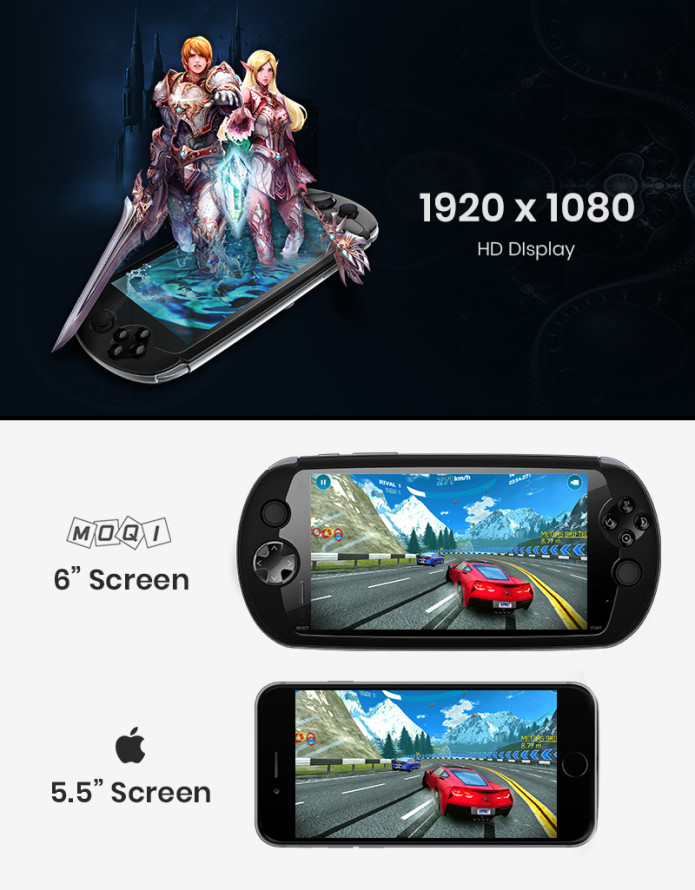 MOQI's 6" screen stands out from competitors and boasts a 1920×1080 display, delivering an unbelievably visual experience through an HD display and better color accuracy to take your gaming to next level.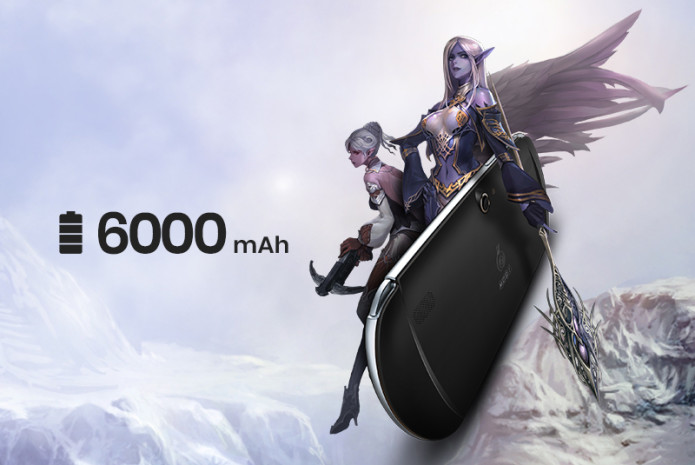 MOQI's powerful 6000mAh battery lets you game all day. Run multiple apps without draining your power down quickly to get even more enjoyment out of your phone
.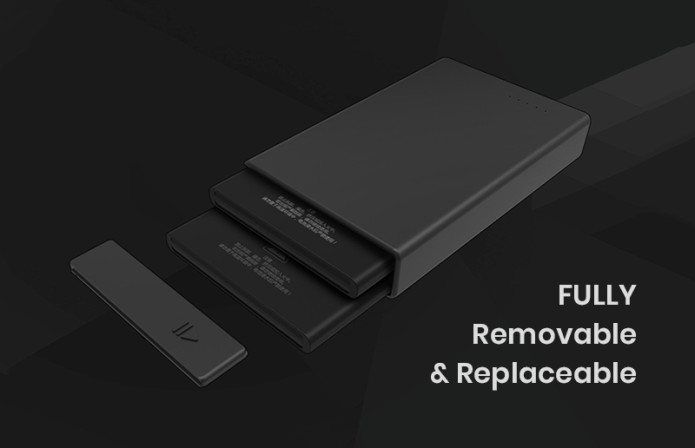 MOQi is eschewing the standard practise of having a built-in battery. MOQI's large battery is fully removable and replaceable, allowing you to swap it out in a pinch if you're running low on power with no outlet in sight.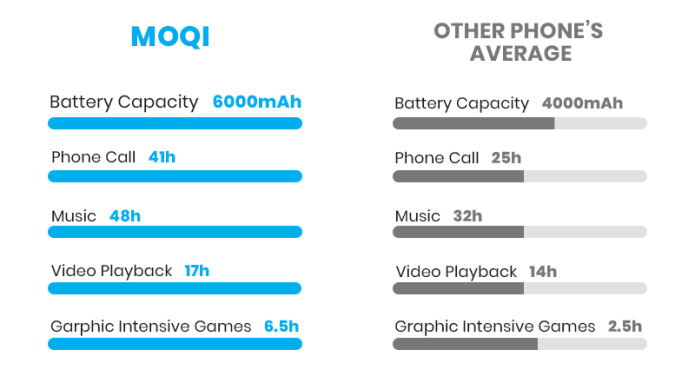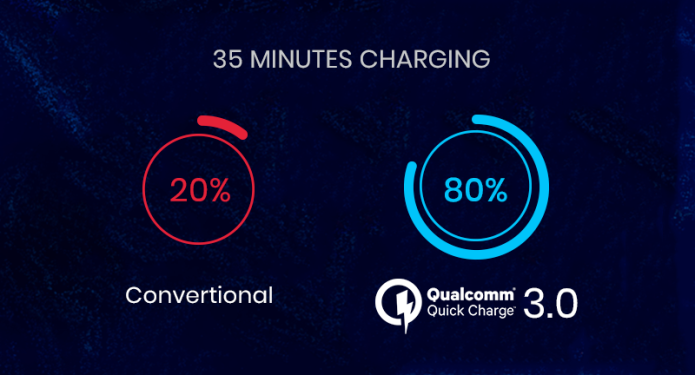 Spend less time charging and more time playing thanks to MOQI's use of Qualcomm QC 3.0 fast charging technology, which is a fourfold increase in charging times over conventional charges and a 40% increase since they first introduced QC.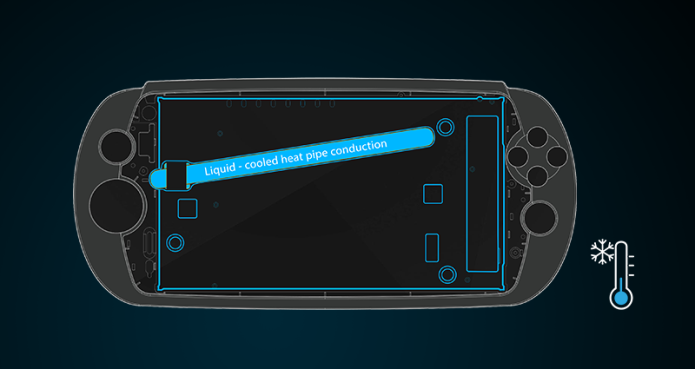 You can't play hard without hardware. Our cooling system efficiently sustains the best working temperature thanks to its liquid cooling tech to provide higher average frame rates, for a cooler and more comfortable experience.

Using Qualcomm smart speaker power amplifier's to create a stereo sound experience for any games or videos you're playing, MOQI is able to deliver unrivaled gaming sessions.


MOQi uses Android 8.1 OREO for a smarter, faster, more powerful and sweeter OS experience. It provides a 2x faster boot speed on apps and tastes and minimizing background activity to keep your device running optimally.


MOQI supports the use of dual SIM cards. With a second SIM card is installed, the MOQI allows users to switch between two separate mobile network services manually, has hardware support for keeping both connections in a "standby" state for automatic switching, and has individual transceivers for maintaining both network connections at once.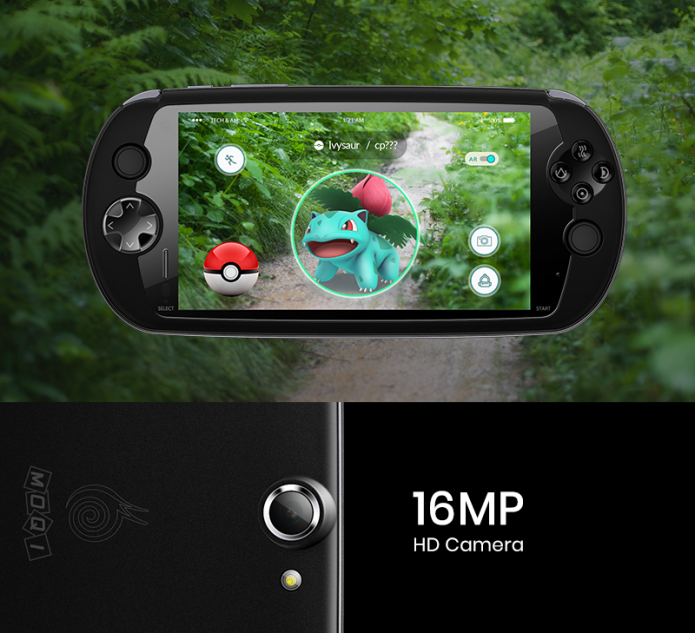 MOQI is built with a 16mp HD camera so you can capture stunning photos or Pokemon in vivid clarity! It'll even make running discord or mobile streaming a simple and clear experience.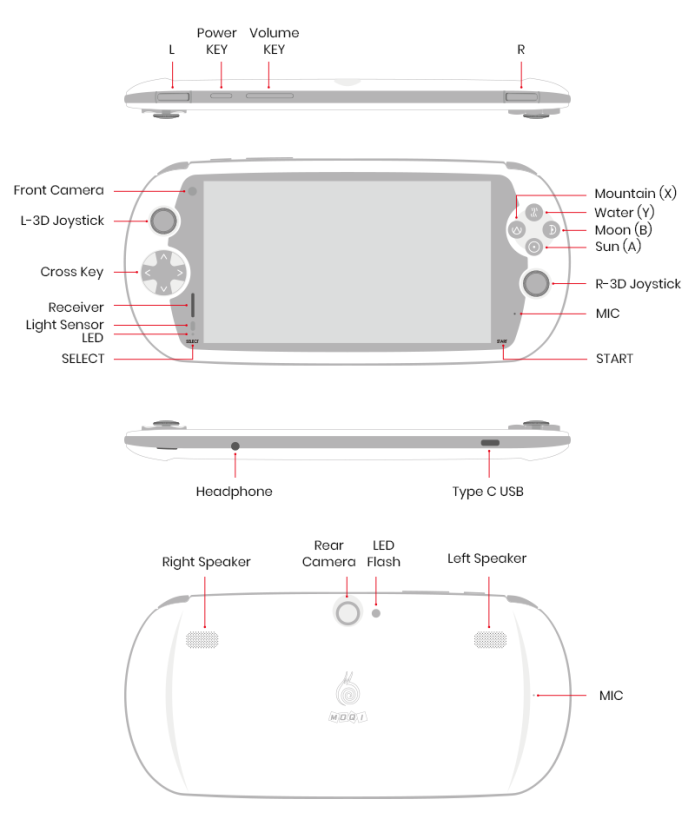 Basic Information
Screen Size
6.0inch, 16.7M colors
Touch Panel
Gorilla Glass 3, Capacitive touch panel, OGS
Screen Resolution
1920*1080
Network Type
Dual cards Dual standby (Nano cards)
Network Mode
LTE/WCDMA/GSM
Wireless
LTE FDD/TDD R9 Cat12 DC-HSPA+ 42/11Mbps/EDGE
Wifi 802.11ac /abgn,Bluetooth 5.0+HS,GPS + AGPS, Support Qualcomm aptX
Frequency Bands
GSM: B2, B3, B5, B8
CDMA: B5
WCDMA: B1, B2, B5, B8
TD-SCDMA: B34, B39
CDMA2000: B5
LTE FDD: B1, B2, B3, B4, B7, B8
LTE TDD: B38, B39, B40, B41
Keyboard and Buttons
Virtual QWERTY keyboard, dual joysticks, gamepad
Color
Black
Size
207*96*15mm
Weight
About 330g (battery 117g)
Hardware Information
System
MUCH UI (Based on Android 8.1, Customized)
CPU
SDM710
Cores
OCTA-core
RAM
6GB
ROM
64GB
Battery Type
Lithium Polymer Battery (replaceable)
Battery Capacity
6000mAh
Basic Functions
Type-in
Virtual keyboard, handwriting
Call Records
Received+Called+Missed
Unique Functions
Text message sending delay, Button Adjustment, One-touch clear to background task, Notification and message sections, Start-up task manager, Charging-time reminder, Double Joystick, Buttons gaming control, Passive shutdown reminder,free of disturbance while gaming, Key code DIY
Other Functions
SMS, MMS, Recorder, Radio, Airplane Mode, Scene Modes, Themes, Alert, Calculator, Note, Schedule, Calendar, Movie Studio, etc.
Product Features
GPS
Built-in GPS, A-GPS Available
Sensor
9-axis gravity sensor, Light sensor, Proximity sensor
Other Functions
Map App, 3D Acceleration, Flashlight
Camera Functions
Rear Camera
16MP
Flash
LED lighting
Auto-Focus
Available
Digital Zoom
Available
Macro Shooting
Available
CMOS
Available
Front Camera
5MP
Entertainment
Video
4Kx2K30fps Hard Decoding, H.265, H.264, MPEG4, MPEG2, VC-1, H.263, etc. available
Audio
MP3、WMA、WAV、OGG、WMAlossless、APE 、AMR、FLAC、AAC etc. available, 2-way D-type amplifier stereo output
Interface
USB
Type C Support 12V1.5A /9V 2A/5V 3A quick charge QC3.0
Headphone
Four-part 3.5mm stereo headphone interface (CTIA standard)
Brand
MOQI
| | |
| --- | --- |
| Weight | N/A |
| Subscription's | 1 Year Channel's Subscription, Without Subscription |